THE 60's
On this page, we look to cover the 60's? 
Although we don't know of many actual gigs pre-Mungo Jerry, we thought that it would be good to provide a bit of information on Ray Dorset's musical life before In The Summertime in 1970.
For Ray Dorset, latterly the driving force of Mungo Jerry, the story began as long ago as 1957.
When influenced by rock'n roll greats like Bill Haley and Elvis Presley, he formed his first band, The Blue Moon Skiffle Group.
Ray turned up to school for his 'O' levels in a gold lame'-lined overcoat and was expelled from school in 1960 and became a ladies hairdresser in Egham.
In his spare time, he played with The Buccaneers, whose line-up included bass player, Dave Hutchins and drummer, Derek 'Degs' Sermon, who was later to play on Screaming Lord Sutch's, Jack The Ripper single.
The Buccaneers became The Conchords a year later cutting their first demo's at Tony Pike's studio in Putney, including the blues standard, Going Down Slow, and a song called Wo-oh-oh.
The session was paid for at a cost of £10 by Ray's father.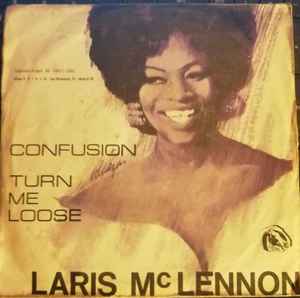 The band also played alternate Friday and Saturday night residencies in the 60's at The Station Hotel in Richmond with The Rolling Stones playing Thursdays and Sundays.
Ray Dorset played guitar on a  recording by Laris McLennon called Confusion, around the time he was touring and backing Jackie Edwards, the Jamaican soul/reggae songwriter and artist (Keep on Running – Somebody Help Me).
The songs on this single in later years became Northern Soul classics and collectable rarities
| | |
| --- | --- |
| 19th April 1963 | Chobham Youth Football Club, Chobham Village Hall. |
---

NAME CHANGES DURING THE 60'S
Another name change transpired after a gig at a 'Tramps Ball' at a London club.
The band adopted the stage clothes that they had been wearing that night, and became The Tramps and their first taste of recognition came when they won the 1964 Loughton Beat Contest, in Essex.
Another name change to The Sweet and Sour Band brought in Roger Earl on drums, who was just pipped at the post by Mitch Mitchell for the drummers job with rock legend Jimi Hendrix.
Producer Jimmy Miller booked Sweet and Sour to back Millie My Boy Lollipop Small and Spencer Davis hit-maker Jackie Edwards (who became a big influence on Ray Dorset's developing songwriting) on tour.
In 1967, Ray answered an advert in Melody Maker for a 'Doors/Love' style-band which had been placed by Chicken Shack/Savoy Brown managers, Barry Murray and Harry Simmonds.
They fixed the band up with residencies at trendy London clubs, such as The Speakeasy and Blaises, with gigs at Middle Earth in Covent Garden, where they supported Captain Beefheart, on his first U.K gig.
The band had yet more name changes becoming firstly, Camino Real and then Memphis Leather,and witnessed the departure of drummer, Roger Earl who left to join up with Savoy Brown.
He went on to experience huge success with U.S based, U.K rockers, Foghat.
Roger was replaced by Ray Bowerman and meanwhile, Roger's boogie-woogie piano playing brother, Colin Earl had joined the band, having earned his living as a commercial artist.
His most prestigious commission was working with designer Peter Blake in the 60's on The Beatles 'Sgt. Pepper' sleeve.
Memphis Leather were signed to a three-album deal with Saga, a little known budget label, for which they were paid the princely sum of £250 a session and writers fees.
THE GOOD EARTH
They recorded a selection of Ray's original material "without gimmicks and special effects", which as it turned out meant using primitive battery powered equipment!
At the labels request, the band changed it's name again to The Good Earth, inspired by the back-to-the-land novel by author Pearl Buck.
---
TRACKS: My Own Country/Buy 'Em Somethin'/I'm Burnin'/That's The Life/Memphis Leather/Let Me Come Into Your Party/You Were Meant For Me/Same Song/Disaster/Stop Complainin'.
---
Colin Earl describes the Good Earth album, It's Hard Rock and All That, as "no audio delight", but it actually stands up in it's own right as a worthy late-60's British revivalist rock LP.
It also contains some excellent Ray Dorset compositions, such as the melancholy and truly brilliant, My Own Country and Stop Complainin', from which the instrumental break reappeared on Mungo Jerry's 1972 single, Open Up.
Craftily, the tapes were left rolling capturing end-of-session jams which later turned up on a second LP – Swingin' London, which Saga padded out with tracks by another band, The First Impression.
---
TRACKS: Jack Sly/Help Yourself/Down Home Train/Unwashed Unwanted ( + 8 tracks by The First Impression).
---
After losing Bowerman & Hutchins in more line-up changes, the band implemented a radical change in style which paved the way for Mungo Jerry's future success.
Towards the end of the 60's, Ray Dorset teamed up with Timex workmate, Joe Rush on washboard and stand-up bass, and Colin Earl on piano, playing old country blues and jug band music, something they all had a keen interest in.
| | |
| --- | --- |
| ? December 1968 | Oxford University Christmas Ball |
---
THE LEGENDARY 60'S GIG…OXFORD UNI', DECEMBER 1968
Maybe the most legendary of Ray Dorset's early performances took place at Oxford University just before Christmas 1968.
Ray Dorset on Oxford…"Dave Hutchins left the band to become a full time musician; he played with Shaky Vicks Blues Band and Bobby Parker of Watch Your Step fame.
"For some reason we were looking for a new drummer just prior to his departure, this must have been in late 1968 but we had not found one.
There was one gig left in the book to do and this one was for one of Oxford University's Christmas Balls.
"During the 60's, Joe had found out that Bruce, the personnel manager of Timex was taking a trip up to the Timex Dundee plant and he asked Bruce to bring him back a couple of washboards as they could then still be bought in Scotland.
"This he did and we promptly tried them out at a lunchtime Skiffle session and decided to have an evening session at the Duke of Northumberland pub in Isleworth and I invited Colin along to play.
"We did some jug band type stuff, which was well received by the pub audience and we decided to take the chance and do the Oxford University gig as a three piece and play this same music there.
"There was a fee of thirty pounds for this show and as Christmas was well on the way (this was December 1968), we all needed the extra cash.

"We did two sets that night and the student audience went wild for our music, in fact the power had to be turned off in the early hours of the morning to stop us from playing any more, we must have played Maggie at least five times.
"The Keef Hartley Band with Miller Anderson on guitar and vocals were on the bill, as was Mick Farren's Deviants and a jazz band that had a Clement Freud look alike on clarinet. This guy was to play Have Pity On Me on my solo album.
Colin Earl on Oxford…

"In the 60's, Ray and I got together and in talking things over, realised we both had a great interest in country blues & jug band music.
"We decided to get together with Joe Rush, washboard & traps player and double bass thumper.
"We started by doing a gig at the Northumberland Arms, Isleworth. It worked, so we kept at it.
"Some months later, we played at Oxford University Ball; we had two spots, one early evening to get everyone in, and one at 3am to send them home!
However, they wouldn't go, and at about 5 a.m, we were still playing to a packed gyrating ballroom".
Joe Rush on Oxford…

"We decided to have a bit of a bash in the car park at lunchtimes, in the summer, sitting in the sun, over the back of the car park on the grass.
"Then somebody I knew in the local pub had a pub in Isleworth, The Northumberland Arms, in the old square there.
"Things went really well, me and Ray started playing on our own there, and then he said he knew a piano player, which was Colin who came in.
"So it seemed OK, Ray got some gigs through an agency, I guess it was Harry Simmonds, or somebody like that, back in the 60's.
"This is how we ended up doing the legendary gig at Oxford University. That was rather nice, that was a good gig – really good! "
---
BECOMING MUNGO JERRY
The Good Earth alternated their gigs between their jug band/blues nights around London, and rock'n roll with a "hardcore rockabilly" element at the Northcote Arms in Southall.
Those days were fondly remembered on rock'n roll b-sides of latter-day Mungo singles and a song named after the venue on the You Don't Have To Be In The Army album in 1971.
Saga had little faith in this change in musical direction and dropped the band in 1969.
Joe Rush also quit after Ray played a version of Desmond Dekker's, The Israelites on stage one night, although he was to say years later that it was more to do with the threatening atmosphere at some of the gigs (the van tyres were slashed at one venue).
He was replaced by Paul King, a guy who had been along to see the band a few times at the Master Robert Motel, in Hounslow, one of the band's regular haunts.
Paul has previously busked his way around Southern Europe and his chosen instruments were, acoustic guitar, banjo, blues harp and kazoo.
The band's first big break came in the 60's when they were signed to Pye Records by Barry Murray, who had taken over as in-house producer.
Pye had set up their progressive label Dawn, despite not having too much idea of what to do with it.
Barry devised a way to launch the label – the 33 1/3 rpm maxi-single, which would basically be like an E.P containing 3-4 tracks, but played at the slower speed.
It came in a picture sleeve and would sell for just slightly more than a standard 45.
His new charges would be the first band to release a record in this format. At the label's insistence, the band underwent a final name change – MUNGO JERRY!