2020
Of course, 2020 was 'hampered' by the dreadful Covid virus with almost all of Mungo Jerry's (and everyone else's) gigs wiped out.
2020 should have been a year celebrating 50 Years Of Mungo Jerry and of course In The Summertime. Ray was interviewed many times for radio stations and television, including an appearance on ITV's daytime show, This Morning.
Mungo Jerry's appearance on TV show, This Morning took place on the Thursday the 16th of July, incidentally the day I left school and the day I saw Mungo Jerry for the first time way back in 1971.
We also have a VIDEO link to the rehearsal, although you may get a stiff neck watching it?
Ray was also featured on ITV's News at Ten show, on Friday – 17/7/20. 
---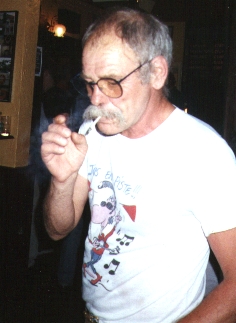 JOE RUSH PASSES AWAY:  Very sadly, we learned of the passing of one of Mungo Jerry's biggest characters, Joe Rush. Joe was part of the original trio, along with Ray Dorset and Colin Earl, when performing as The Good Earth, played the legendary Oxford University gig in 1968. He was a great friend to many of us and is sadly missed.
"It is of the most deepest regret that I make this announcement.
"My dear friend Joe Rush has passed away after fighting a long and courageous battle against a devastating illness.
"Joe and I played gigs together since'65 & the vibe we created was an important part of the Mungo Jerry history."…

Ray Dorset.
---
"I too have just heard the very sad news from Ray. Even though I knew that he was very ill, it still comes as a huge shock to me.
"My first meeting with Joe was in 1976 when the band played a week long tour of clubs in the Newcastle Upon Tyne area.
 I'm proud to say that I thought the world of him.
"We called each other fairly regularly and he would feed me countless stories from the past. Usually very funny and kept me entertained for hours. He was just so happy to chat about Mungo Jerry.
"I still wish that he had remained with the band instead of leaving just before In The Summertime broke. His washboard playing really was the icing on the cake for me back in those early days.
"Those fans who attended the thirty year anniversary gigs at Newcastle Under-Lyme will never forget his 'antics' .
"R.I.P Joe, great mate, great character and top man"!…

Alan Taylor.
---
"Goodbye to our old friend Joe Rush it was a pleasure knowing you and being in your company.
"The influence you had on Ray Dorset before he took on the persona of Mungo Jerry has always been apparent. Music lovers worldwide will have you to thank for that.
"You were the old school rascal who lived life to the full with many talents always entertaining us with your on stage antics…"

Derek Wadeson.
---
"I'm very sad to hear of Joe's passing. He was a great character who kept everybody constantly amused. I always enjoyed playing with him and I have some lovely memories. If possible, could you pass on my condolences to his family and friends…"

Dave Lambert.
---
"Just heard the sad news about poor old Joe Rush. I haven't seen him for at least 25 years but always have fond memories of him. Especially in the Jigilo Jug Band and when we went out as a duo (Pub Entertainer of the Year etc).  
"He was a real character with a fistful of thimbles, a beer in one hand and a fag in the corner of his mouth. He would say about three quarters of the way through a gig …  " I'm drifting away with the colonials." I expect that is what he is doing now.
"He was a pleasure to know and make music with. My condolences go out to his children and family…"

Paul King.
Click the link to visit JOE'S PAGE
Click the link to visit JOE RUSH'S INTERVIEW
---
In a year of bad news, we also lost former drummer, Glen Lee, who was part of the band in the 80's along with Dave Mitchell and Ray Davies and also learned of the passing of Pauline Berry, wife of lifelong fan and friend of Mungo Jerry, Mike Berry.
Lockdown – Thank You song:

Ray has come up with a 'Lockdown – Thank You' song recorded at his home from an idea by wife Britta. Ray has played all of the instruments and of course the vocals. Mungo Jerry's bass player Darren Jones created the video.
The video has already clocked up over 30,000 hits on You Tube!
---
Comments coming in included;
"…Great song and unbelievable how quickly you put it together and played all of the instruments on it yourself. Now that's what I call talent!…"
"Mungo Jerry's 'Lockdown Song' thanks all the teachers and NHS workers, along with all other keyworkers. Nice to feel appreciated…"
"…great enjoyment…"
"…love the song, some terrific photography…"
"…Excellent, hope that'll end soon so we can live again…"
"…made me smile again…"
"…it's a great morale booster!…"
"…love that song, definitely spot on Ray…"
"…well done Ray, good luck with it…"
"…the latest fabulous offering from our Minister Of Blue Skies and the Summertime…"
…"Excellent Ray and the team. I am sure that it will put a smile on a lot of faces…"
…"great idea, a big hug of solidarity to key workers and all of us…"
"…Weydon School get a mention in this, thank you Mungo Jerry…"
---
INTERVIEW: The Beat magazine featured Mungo Jerry in their November issue with Ray enjoying a cuppa on the front cover taken by wife Britta.
HEY GYP:

Bruce Brand let us know of a radio play of Mungo Jerry's version of Donovan's, Hey Gyp, Dig The Slowness from the Naked From The Heart album on his pal, Dan Whaley's radio show.
It comes in at around 24 minutes. Click HERE
STUTTGARTER ZEITUNG:

 Click HERE for another 50 year celebration piece. 
REGIO TV:

Click HERE to see Ray playing In The Summertime on Regio TV.
RAY ON THE FEHMARN FESTIVAL: 

Click HERE to watch Ray chatting about the Fehmarn Festival on their Facebook page.
NEW ZEALAND INTERVIEW

:  Ray has been interviewed by a New Zealand radio station chatting to host Jim mainly about In The Summertime.
Click HERE to listen
JJ STRIKES AGAIN

:

JJ in France once again supplied us with a nice looking piece he has found. It is in French but there is an option to translate.
Just click HERE
TALK RADIO

:

Ray was interviewed on Talk Radio here in the UK at 15.45 on Sunday (26/07/20).
ZDF TV

:  In The Summertime was featured on German TV in 'Vollekanne' @ ZDF, a huge morning show with an audience of 2 million, as part of a feature on the 'Greatest Summer Hits' of all time.
MUSIKWOCHE:

A 'congratulations-feature' in Musikwoche in Germany will appear the first week in September and will feature the cartoon clip of In The Summertime.
NDR1, GERMANY:

Another great piece of exposure in Germany with an English translation below, courtesy (once again by Darren Jones).
Click HERE for the interview.
"One night in 1968. The young English musician Ray Dorset sits on the bed. Suddenly he has an idea that should change his life. In the summertime, when the weather is high, you can chase right up and touch the sky …  
"In summer, when the weather is great, you can run around and touch the sky …" poems Ray Dorset that night. But first it disappears into the drawer. It wasn't until early 1970 that Ray pulled it out. It fits wonderfully with his new band called Mungo Jerry.
"The special thing about this troupe: it has no drummer, plays while sitting and makes inexpensive music: there is blowing on a wine jug, jingling an upset piano, stamping with the feet on the floor and working on a washboard.
"In the middle sits singer Ray Dorset with huge curly hair, huge sideburns and shows his tooth gap with a big grin.
From break filler to major attraction
"The record hit stores in 1970 and the next day Mungo Jerry played at the Hollywood Festival. And this appearance has it all. 35,000 people come to Newcastle-under-Lyme to see super groups like Traffic, Black Sabbath and Grateful Dead.
"Mungo Jerry, the crazy blues band with the instruments from the household department, is supposed to be just a break filler. But the audience races with enthusiasm and makes the cool guys around singer Ray Dorset the stars of the festival.
"This is the beginning of a short but worldwide Mungo Jerry – and above all In The Summertime hysteria.
"To this day, In The Summertime is the greatest summer hit ever."
---
Working from home, Ray did manage to come up with a Thank You Lockdown song, writing and playing all of the instruments on the track himself with all of the band in lockdown.
---
Union Square Records/BMG have posted a very good brand new cartoon video of In The Summertime on YouTube complete with the correct lyrics. It already has over 412,000 views!
Also worth a mention is that the official Mungo Jerry channel on YouTube has over 95,000 subscribers!
Mungo Jerry In The News:

The Daily Telegraph on the 16th June had a major interview with Ray Dorset covering his life, health, music and more.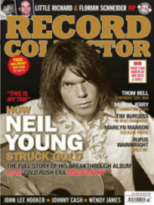 Classic Rock magazine July 20, issue 277,  had a two page spread on Mungo Jerry –
The Stories Behind The Songs –  " Mungo Jerry laughing all the way to the top of the charts, but sadly not to the bank".
Also a good feature in July's Record Collector, issue 507, 'Mungo Jerry, One-hit wonders? Au contraire (on the contrary) .
We pay overdue respect to these leading lights of early 70s UK rock. This a four page article with interviews with Ray Dorset and Paul King.
---
B.B.C Solent:

Ray featured on B.B.C Solent on the 25th of May on the Alex Dyke show. 
---
In The Summertime – 50th Anniversary Version: In The Summertime – 50th Anniversary version by Mungo's Boot Power Band was made available in July.
Impact date, was the 17th and release date, the 31st. Recorded by fans and band members, past and present.
---
German Magazine:

Ray conducted an interview with a German magazine during the lockdown June 2020 and answered questions about In The Summertime, Mighty Man and the Hollywood Music Festival in 1970.
Click HERE to read the full interview.
---
In The Summertime Testimonials:

Click HERE to read our page packed with testimonials about Mungo Jerry's 50 year worldwide chart-topper, In The Summertime with messages from fans, from all over the world, including a nice comment from Eddy Grant of The Equals fame.
---
Baby Jump review:

Click HERE to read an internet review, found by Derek, to our dedicated Baby Jump page, and to see the whole piece on the net and read the visitors comments, click HERE
---
1st February

Pizza Express, Holborn, London – SOLD OUT

"Great show tonight at High Holborn. Congrats to all the band and staff"…Jonathan Lawlor.

"What a really great night it was at Saturdays London Pizza Express Live gig, the band was awesome as was everyone in the audience"…Ray Dorset.
---
---
5th February

B.B.C Radio Solent – Alex Dyer Show

6th June

Voigtland Radio Festival, Greiz, Germany – POSTPONED – now 5th June 2021

27th June

Shake and Stir Festival, Bournemouth – POSTPONED

1st July

Mittwochs in Werl Festival, Werl, Germany

4th July

Blues Garage, Isernhagen, Germany – POSTPONED

1st August

Festival Blues and More, Burg Schlaining, Austria – POSTPONED – now 31st July 2021

9th August

Jack Up The Summer, Isle Of Wight – POSTPONED – now 6th – 8th August, 2021.

Performed In The Summertime – ZDF Fernsehgarten – click HERE to view.

16th August

Farmer Phil's Festival, Near Gatten Farm, Ratlinghope, Shropshire – POSTPONED – now 16th August 2021

28th August

A New Day Festival, Faversham, Kent – POSTPONED – now 20th – 22nd August, 2021 –  more info

25th September

The Daniel Dean Show, Clevedon, UK

30th September

Kammgarn, Schaffhausen, Switzerland – POSTPONED

1st October

Hirsch, Nurnberg, Germany – POSTPONED

2nd October

Landgasthof Ochsen Sinzheim, Germany – POSTPONED

3rd October

Yard Club, Cologne, Germany – POSTPONED

2nd – 4th December

Pizza Express Live, Holborn, London – POSTPONED
---